.
Available Wx Resources
trusting the forecast project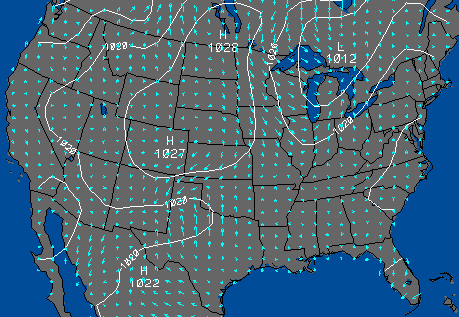 surface map of pressure and wind vectors

The table below is a short list of other available weather resources (compiled by Brian Jewett). Feel free to use these resources in addition to or in combination with the Weather Visualizer ( CoVis version or the public version) to access current weather data and to make a forecast. Click on the green button at left to do so.
---
| | | |
| --- | --- | --- |
| start up activity | | culminating project |