Damage In Downtown Ogden, IL
photos and captions by Norene McGhiey

Image by: McGhiey
From an alley looking down Main Street. Power pole leaning, but not broken. The power was restored (house-by-house) to some residents by Sunday evening. The storms occurred Friday evening.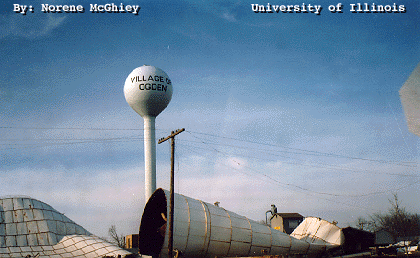 Image by: McGhiey
Empty grain bins collapsed and tossed about like paper drinking cups.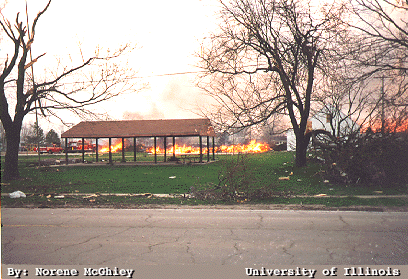 Image by: McGhiey
Burning branches and debris in the town park. Later, another site outside of town was also used for burning. Time to start over.
---
| | | |
| --- | --- | --- |
| homes | | panoramic view |