Microbursts
coupled with developing rain shaft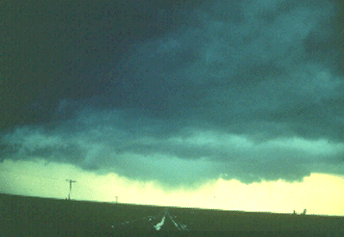 Photograph by: Doswell
Developing rain shafts often have a fuzzy, bulbous appearance as they descend. If a source of dry air is present and the air into which the rain is falling is sufficiently warm, then strong, and possibly damaging microbursts are possible.

Photograph by: Doswell

The precipitation continues to descend . . .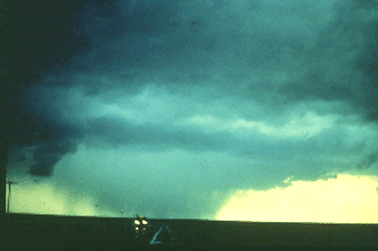 Photograph by: Doswell
. . . finally reaching ground within several minutes. The greatest threat of microbursts will be within 5 or 10 minutes either side of the precipitation "touchdown."
---
| | | |
| --- | --- | --- |
| anatomy | | extreme microburst |