.
Vertically Developed Clouds
cloud classifications
Vertically Developed Clouds
Probably the most familiar of the classified clouds is the cumulus cloud. Generated most commonly through either thermal convection or frontal lifting, these clouds can grow to heights in excess of 39,000 feet (12,000 meters), releasing incredible amounts of energy through the condensation of water vapor within the cloud itself.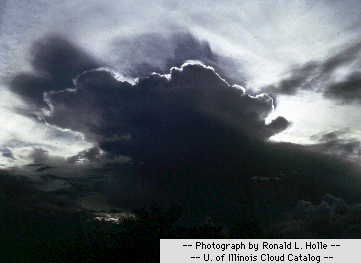 Photograph by: Holle
---