.
Runoff
transfer of landwater to the oceans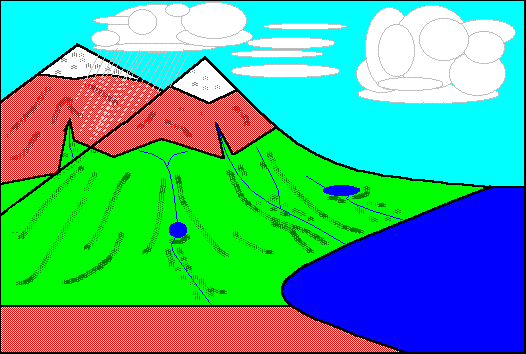 Animation by: Bramer
Runoff is the movement of landwater to the oceans, chiefly in the form of rivers, lakes, and streams. Runoff consists of precipitation that neither evaporates, transpires nor penetrates the surface to become groundwater. Even the smallest streams are connected to larger rivers that carry billions of gallons of water into oceans worldwide.
---