.
Condensation
the conversion of water from a gas into a liquid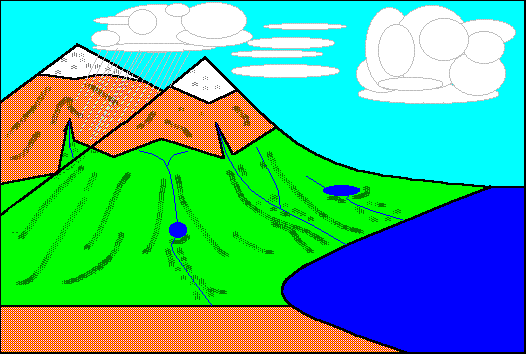 Animation by: Bramer
Condensation is the change of water from its gaseous form (water vapor) into liquid water. Condensation generally occurs in the atmosphere when warm air rises, cools and looses its capacity to hold water vapor. As a result, excess water vapor condenses to form cloud droplets. The upward motions that generate clouds can be produced by convection in unstable air, convergence associated with cyclones, lifting of air by fronts and lifting over elevated topography such as mountains.
---