.
Identifying Polar Air Masses
from a map of surface observations
Below is a map of surface observations and the leading edge of a large arctic air mass blanketing much of the United States has been highlighted by the blue line. The center of this air mass is a high pressure center located in northern Montana (indicated by the blue "H").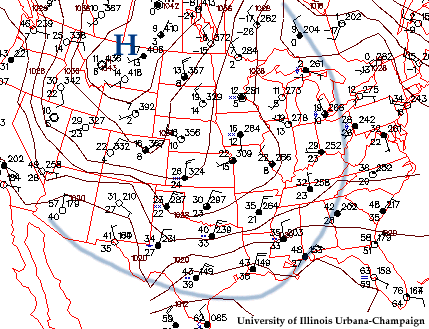 From these reports, we see that most stations in the arctic air mass generally exhibit relatively colder temperatures, with lower dew point temperatures, and winds generally out of the north. Notice that on the other side of the blue boundary, outside of this air mass, surface conditions are much different, which indicates the presence of an entirely different air mass.
---